Wilmington, NC Traffic and Road Conditions
×
Warning!
Do not attempt to use any of these features while driving a vehicle.
Click any alert icons on the map to see info.
Tips
Click or touch the map to move in different directions.
If you do not see any markers on the map, try zooming in one or two levels using "+" on the top left side. However, they are not always available.
Click an incident icon on the map to get more information.
FAQs
Q
) How often is the map updated?
A) The traffic flow is updated at loadtime and upon movement outside the initial map view, or upon refresh of the page. Any incident markers are checked for updates approximately every 5-10 minutes, but you need to reload the page to load any new updates; the data provided may still be the same status/view as before. Information shown is as only reliable as how it is reported to us.


Q
) The roads are backed up or closed, but the map does not show the reason why, what's the deal?
A) Municipal traffic monitors or GPS trackers may not be available, could be offline, or reports and alerts are not syndicated to media outside of the area to use on the map. This is especially true for rural areas. You are encouraged to leave a road conditions report to help others.


Q
) I see traffic alerts in the box below for the state, but they aren't related to the area I'm in?
A) We attempt to display alerts as specific to the area as possible, however in some cases the data we receive will only allow us to provide it by county or even statewide.


Q
) Are you an official source of traffic information?
A) We are not an official source of traffic or real-time data. We have contracts and licenses to display certain up-to-date information that comes direct from some DOTs in various states, and the traffic flow on the maps is provided by Google or MapQuest. However, the data shown here should only be used for light informational and reference purposes and not to make critical decisions. Your safest option on the web is to use your state-run traffic website, or to call the DOT traffic line for your state, local authorities, or the state's 511 number if available.


Wilmington Traffic Alerts
Lane Closed on US-421 Near Wilmington

The North Carolina Department of Transportation will have intermittent lane closures on Third Street (Us-421) between Greenfield Street and Wooster Street (Eastbound US 74/76) in New Hanover County beginning Monday May 11, 2015 at 8:00pm until 6:00am nightly until June 11, 2015 for milling and resurfacing, weather permitting. This is for repair and rehabilitation of the existing pavement. There will be a milling operation and replacement with new pavement.

Start

: May 12, 2015, 12:00 am /

End

:June 11, 2015, 10:00 am /

Updated

: May 7, 2015, 8:49 pm
Lanes Closed on US-421 In Wilmington

The North Carolina Department of Transportation will begin milling and resurfacing 1 of 5 lanes on May 26th through June 26 nightly at 8:00 pm until 6:00 am with weather permitting. The Department will have intermittent lane closures from West Lake Shore Drive to Independence Boulevard. The benefit of the work is the existing pavement is in need of repair and rehabilitation. The milling will remove the damaged and deteriorated pavement and replace it with new pavement. There will be no on street parking during this work and towing will be enforced.

Start

: May 27, 2015, 12:00 am /

End

:June 26, 2015, 10:00 am /

Updated

: May 20, 2015, 11:50 am
Road Closed on SR-2169 In Wilmington

Beginning Tuesday, April 15, 2014 SR-2169 Fredrickson Road will be permanently closed to thru traffic due to the construction of the Wilmington Bypass-R2633BB.  Access to Fredrickson Road will be made using Sutton Lake Road (SR-2145).  

Start

: April 15, 2014, 11:00 am /

End

:April 30, 2018, 11:00 am /

Updated

: August 20, 2014, 12:30 pm
Road Closed with Detour on SR-1627 In Wilmington

Bridge Replacement.

DETOUR: Take Hwy 74 West to Hwy 421, take Hwy 421 South to Hwy 17 Bus, and take Hwy 17 Bus East. Start

: April 13, 2015, 11:00 am /

End

:April 1, 2016, 9:00 pm /

Updated

: March 11, 2015, 6:16 pm
Lanes Closed on SR-1492 In Myrtle Grove

Construction - Widening Lanes on Myrtle Grove Road from Masonboro Loop Road to Carolina Beach Road (US-421)

Start

: May 26, 2015, 1:00 pm /

End

:May 30, 2015, 10:00 pm /

Updated

: May 22, 2015, 9:31 pm
Congestion on NC-133 In Castle Hayne

NCDOT will start construction on the Castle Hayne Roundabout Monday Nov 10, 2014. Initial work will consist of erosion control and minimal widening to accomodate the on-site traffic shift that will allow work to be done outside of the travel lanes for most of the project. Motorists will be advised IN ADVANCE of ON-SITE detours via message signs.

Start

: November 10, 2014, 2:00 pm /

End

:July 1, 2015, 3:59 am /

Updated

: November 6, 2014, 9:52 pm
Lane Narrowed on I-140 North West of Wilmington

Expansion joint replacement is needed due to normal wear and deterioration of the bridge structure.

Start

: June 2, 2015, 11:00 am /

End

:June 5, 2015, 9:00 pm /

Updated

: May 20, 2015, 2:43 pm
source: North Carolina DOT
NCDOT on Twitter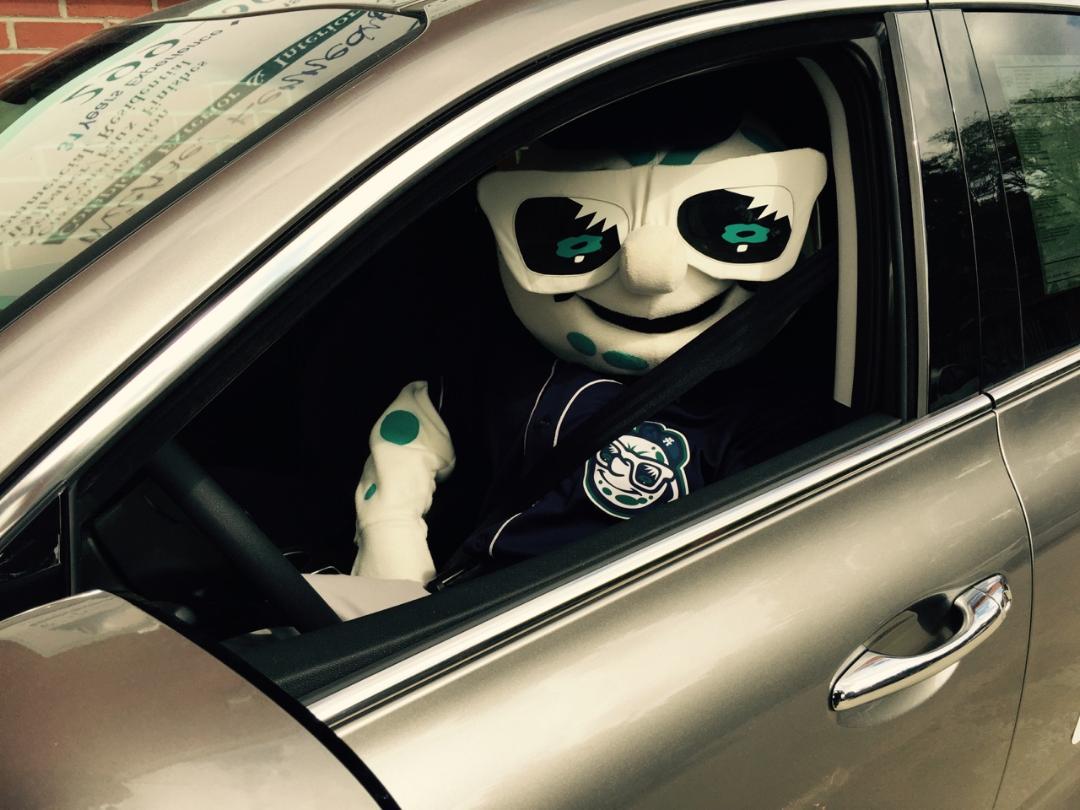 RT @GoTourists: We are taking part in the statewide "Click it or Ticket" campaign! Join Mr. Moon by taking a
#SafetySelfie
! @NCDOT
http://t
…
This is a trend we don't like to see - please buckle up, slow down, drive sober & put away all distractions http://t.co/lrZO0JCE82
Join us at 9am at Hendersonville Fire Station #2 for a Motorcycle Safety Awareness Ride #BikeSafeNC
@StephanieWSOC9 We've also confirmed signal timing there is set and working in the new pattern.