Wilmington, NC Traffic and Road Conditions
×
Warning!
Do not attempt to use any of these features while driving a vehicle.
Wilmington Traffic Map
No Traffic Flow? Zoom in Closer
How to use the Wilmington Traffic Map

Traffic flow lines: Red lines = Heavy traffic flow, Yellow/Orange lines = Medium flow and Green = normal traffic. Black lines or No traffic flow lines could indicate a closed road, but in most cases it means that either there is not enough vehicle flow to register or traffic isn't monitored. Also, If you do not see traffic flow, you can zoom in closer to reveal localized data. If you are unable to pan the map, press here (to focus off of the map) and try again.
Traffic Alert
Click any alert icons on the map to see info.
Tips
Click or touch the map to move in different directions.
If you do not see any markers on the map, try zooming in one or two levels using "+" on the top left side. However, they are not always available.
Click an incident icon on the map to get more information.
FAQs
Q
) How often is the map updated?
A) The traffic flow is updated at loadtime and upon movement outside the initial map view, or upon refresh of the page. Any incident markers are checked for updates approximately every 5-10 minutes, but you need to reload the page to load any new updates; the data provided may still be the same status/view as before. Information shown is as only reliable as how it is reported to us.


Q
) The roads are backed up or closed, but the map does not show the reason why, what's the deal?
A) Municipal traffic monitors or GPS trackers may not be available, could be offline, or reports and alerts are not syndicated to media outside of the area to use on the map. This is especially true for rural areas. You are encouraged to leave a road conditions report to help others.


Q
) I see traffic alerts in the box below for the state, but they aren't related to the area I'm in?
A) We attempt to display alerts as specific to the area as possible, however in some cases the data we receive will only allow us to provide it by county or even statewide.


Q
) Are you an official source of traffic information?
A) We are not an official source of traffic or real-time data. We have contracts and licenses to display certain up-to-date information that comes direct from some DOTs in various states, and the traffic flow on the maps is provided by Google or MapQuest. However, the data shown here should only be used for light informational and reference purposes and not to make critical decisions. Your safest option on the web is to use your state-run traffic website, or to call the DOT traffic line for your state, local authorities, or the state's 511 number if available.


Wilmington Traffic Alerts
Lane Closed on US-421 Near Wilmington

Bridge sweeping various bridges throughout the county including primary roads, interstates and secondary roads.  This will be a moving operation. 

Start

: October 18, 2021, 12:00 am /

End

:October 25, 2021, 9:00 am /

Updated

: October 14, 2021, 1:02 pm
Lanes Closed on US-17 In Wilmington

The North Carolina Department of Transportation is widening to install medians, concrete islands, and turn lanes on US 17 (Market Street) in New Hanover County from Lendire Road to Mendenhall Road. Intermittant lane closures will be restricted to Monday 8:00 p.m. to Sunday 6:00 a.m. to minimize traffic delays. These nightly lane closures to occur until November 12, 2022.

DETOUR: The North Carolina Department of Transportation reminds the traveling public to stay alert, travel with caution, allow for extra time, and obey the posted speed limit in this work zone. Use alternate route when available.Start

: April 19, 2019, 12:00 am /

End

:November 12, 2022, 11:00 am /

Updated

: April 18, 2019, 1:16 pm
Road Closed with Detour on SR-9999 In Wilmington

Intersection closure due to construction.

DETOUR: The intersection of Brookbend Dr. and Mass Ave. will be closed. Whittle Ct. can be accessed via a temporary connector road to Brookbend Dr. by way of Putnam Dr. to Culloden Ct. to Brookbend Dr.
Start

: June 4, 2020, 12:00 pm /

End

:July 27, 2022, 9:00 pm /

Updated

: June 3, 2020, 9:24 pm
Road Closed with Detour on SR-9999 In Ogden

Bridge Construction.

DETOUR: Ogden Park Drive will be closed between the basketball court and the ball field beginning October 11th, Monday - Friday from 7:00 am through 3:00 pm. The closure will run through November 30th. 

Detour via US 17 (Market Street) to SR2048 (Gordon Road).Start

: October 11, 2021, 11:00 am /

End

:November 29, 2021, 8:00 pm /

Updated

: October 1, 2021, 1:53 pm
Road Closed with Detour on SR-2812 In Wilmington

Road closed because Smith Creek Bridge was damaged due to vehicle accident, permanently closed at this time until further notice.

DETOUR: NC133 to US74 Martin Luther King Jr Pkwy to Mcrae StreetStart

: May 21, 2021, 7:00 am /

End

:October 2, 2023, 4:01 am /

Updated

: August 24, 2021, 8:17 pm
Road Closed with Detour on SR-1403 Near Ogden

Installing storm drain across Middle Sound Loop Rd

DETOUR: Use Wendover lane and Darden RoadStart

: October 16, 2021, 2:00 am /

End

:October 22, 2021, 9:00 am /

Updated

: October 15, 2021, 2:44 pm
source: North Carolina DOT
NCDOT on Twitter
RT @NC_GHSP: It's getting 🌡️ in here! Just this year, 23 children have died nationwide after being left in a hot car. Visit #SafetyCity to…
@DentonReporter Not necessarily. Just gave you a follow.
RT @aashtospeaks: .@NCDOT made improvements to a 1.2 mile stretch of the new Salem Parkway helping to reconnect the city w/ two new pedest…
Night driving is riskier for everyone, but especially teens. In '19, 40% of teen crash fatalities happened between… https://t.co/h22yNTYDHs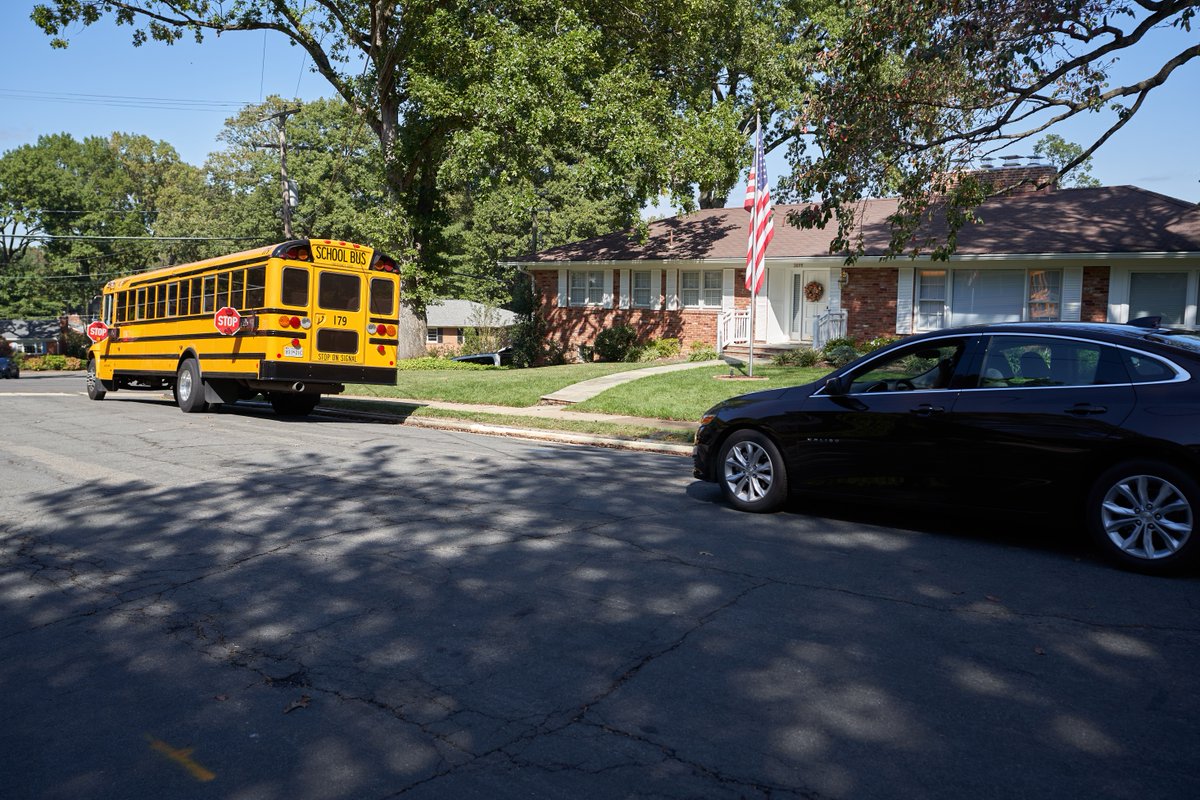 School is well underway, but it's always a good time for a
#SchoolBusSafety
reminder: 🛑 Never pass a stopped 🚌!
https://t.co/57Am0jr6Lp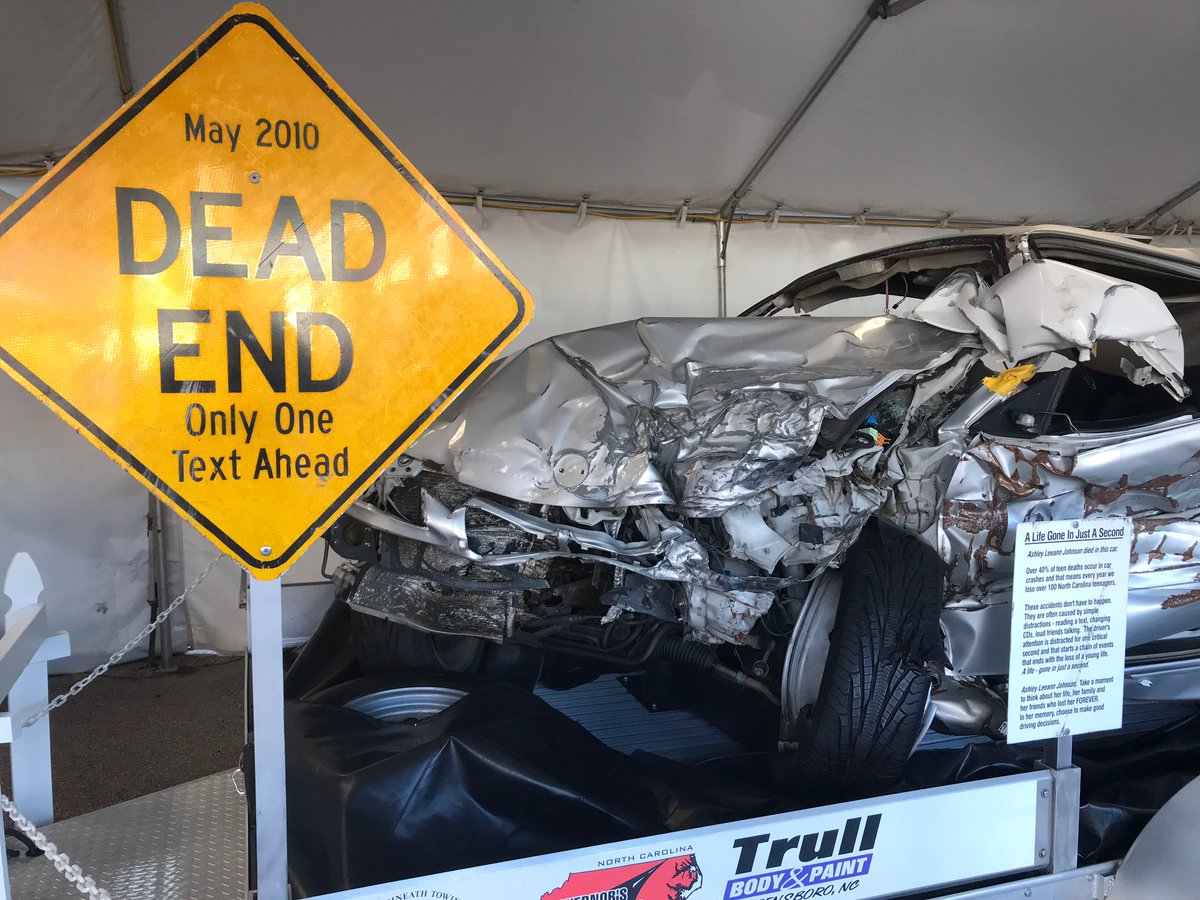 📱 down. 👀 up.
#DistractedDriving
can be deadly. Learn more at
#SafetyCity
. #NCStateFair
https://t.co/zzKMNJacxP
Soldiers from Alpha Company, 83rd Civil Affairs Battalion, U.S. Army, completed their 4th clean-up mission of '21 i… https://t.co/lY5UIkp2Wn
Currently
More Local Information
Bookmark and Share
Traffic Nearby